This post was originally printed in the December 2017 issue of Paso Magazine

Is it just me, or does anyone else have this weird obsession with researching kids' recreation classes? Mine aren't in school yet, so you'll often find me scrolling through the Paso Robles Activity Guide to see what cool family-friendly thing we want to try next. Not that I have tons of patience for kids' classes. They're fine when you have one child. But when you have two, there's not much you can register them for together.
But the age range for the City of Paso Robles' Kindermusik "Wiggle and Grow" series is newborn to four. Boom. Disaster averted.
---
Kindermusik pairs musical instruments, movement and singing with the interesting little life lessons of listening, turn-taking and cause and effect.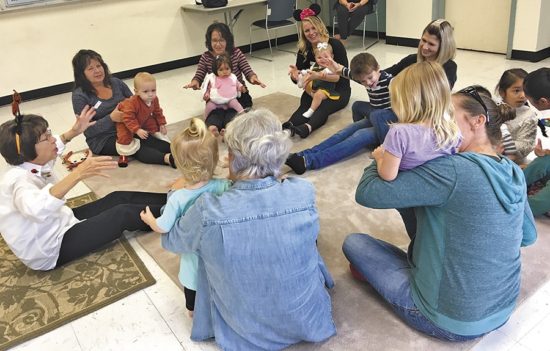 Then we practiced with different instruments – definitely a highlight. Because, other than our piano and maybe one rogue Fisher Price toy, we don't have any kid musical instruments in our house. I just can't even with the banging and ringing sounds.
In fact, the kids got a kazoo recently (thanks, grandparents) and …
… Read what happened to the kazoo with the rest of this article over at PASO Magazine  (it's free!).