The April 2019 edition of PASO Magazine is out and here's a look at our column for the month!
It features our review of the new Red Panda Exhibit Opens at Atascadero's Charles Paddock Zoo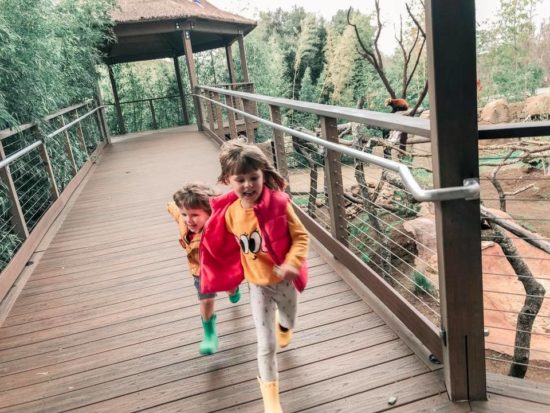 After being under construction for what felt like forever, the Thelma Vetter Red Panda Experience is now open. And thank goodness, because those little cinnamon-tufted mammals are our favorite!
---
Red pandas are raccoon-sized animals that munch bamboo and, in the wild, live in trees in the foothills of the Himalayas. Located next to the tiger exhibit, the new area is home to three red pandas, each about 2 years old. A zoo volunteer told us they're brothers named Yeren and Ping-Jing from the Philadelphia Zoo; and another male named Pabu, from the Denver Zoo.
The trio has lots of twisty branches to climb on, all stretched across this impressively roomy new exhibit's ground floor, providing us a nice area to watch them. Five-year-old Clara told me she liked the three spots to spy on the red pandas: two covered viewing towers and a bridge between them. The kids especially loved running back and forth across that bridge like the wild banshees they are. Follow a densely bamboo-lined walkway, and you'll find a separate mini-exhibit for the surprisingly colorful black-naped fruit dove and chipper laughing thrush bird (and I think some other types of cool birds) in a caged area …
…. Read the rest of this article here.