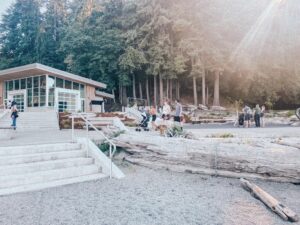 It's 82 degrees today so we're scouting all the beaches we can! Here's our first tour of Tacoma's newly renovated Owen Beach at
Point Defiance Park
, a much-loved destination along the salty banks of Puget Sound. At this slice of shoreline, you'll enjoy water access,
kayak rentals
, real restrooms with soap, and a wide flat slide that Clara and Wyatt played on for almost to two hours.
---
Our Visit to Owen Beach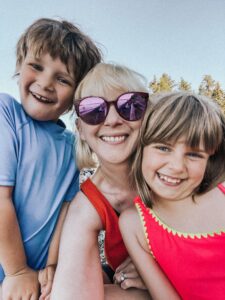 Owen Beach encompasses about 1,000 feet of Point Defiance Park's rocky eastern shoreline, just one part of the large scenic park offering 760 acres of wooded trails, flower gardens, and a zoo and aquarium. This beach reopened
June 4, 2022
after public rec agency
Metro Parks Tacoma
spent a whopping 16 months making the destination more accessible (and tackling some
environmental erosion/science-y/engineering things
).
Did you know that roughly 1,000 feet of Point Defiance Park's rocky eastern shoreline is designated as Owen Beach? It's also much loved by locals and is often considered the best piece of public waterfront for Tacomans to wind down from the stresses of big city life. Check out
this historic photo
of how it looked way back when.
---
THINGS WE LIKED:
---
➤ Roomy, clean restrooms with actual soap and water
---
➤ Brand new fancy snack shack (it's basically a restaurant minus the seating)
---
➤ Unique, extra wide flat playground slide
---
➤ Arty orca climber
---
➤ Driftwood logs to climb and sit on (chained to the ground, might I add).
---
➤ Beachcombing for all the pretty rocks!
---
THINGS WE DIDN'T LIKE:
---
➤ It's pretty busy
---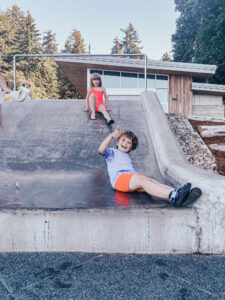 There's usually a trade-off for a lack of privacy with the offering of modern amenities, so whether it matters if a place is busy or not just depends on what kind of experience you're looking for. But the kids won't stop talking about that slide – and it was a really nice spot there – so I know we'll be back.
FUN FACT:
Here's
a pic
of the beach in 1969!
---
Safer Parking Lot Style
But our #1 FAVE thing? The extra-large pedestrian shoulder in the parking lot!! (Ok, so maybe that last one is just a mom fave).
---
But seriously, raise your hand if you 1,000% appreciate having a nice safe pathway to shoo your kids onto instead of navigating them through a domino line of parked cars that could reverse at any second.
---
Yep, same.
---
FUN FACT –
When the Owen Beach parking lot reopened this summer people
hated
the new speed bumps there. And I mean, like, super duper grumpy style hate with mean comments in all the local Facebook groups. Admirably, Metro Parks was receptive to the complaints and
lessened the height
of the speed bumps pretty quickly. The verdict is still out whether the grumpy commenters are finally happy now. 😏
---
Scenic, with Amenities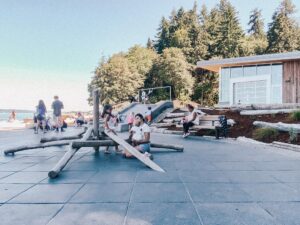 By comparison, the general public was having a grand 'ol time at the beach when we were there! I plunked down on a driftwood log next to a couple of beachgoers who had classic rock tunes like "Sweet Home Alabama" blasting on a portable speaker. It gave the whole afternoon an idyllic summer movie vibe.
---
There's also the fact that I even got to sit down on an outing with my children was pretty great, but then I was also able to do some beach combing for cool-looking rocks in the immediate area of where I was sitting, which I neatly put in little OCD rows. (I don't really have OCD, but sorting by shape and color is oddly comforting – isn't it?).
---
On this particular day, kids strayed from their norm and didn't go into the water more than ankle deep. But we did bring their
life jackets
just in case.
---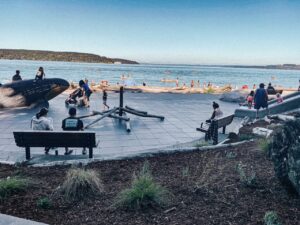 In fact, they mostly played on the little playground. Its design has an assortment of alternative-type play equipment that Metro Parks describes as "interactive nature sculptures (with) a stick fort and a whale that can be climbed inside, decorated with the Japanese wood-charring technique shou sugi ban."
---
I looked at a few of the
playground plans
and found info that indicated the public preferred a smaller, more natural "play pocket" over a larger playground addition. Apparently, there wasn't a playground in the beach area there before. The items selected in the resulting "interactive nature sculptures" are inherently fun for open-ended play. Something most parents (me!) appreciate.
"This modest play area features an ADA-accessible small nature-themed, wood climbing structure and a whale art/play feature. It is needed to provide all children with an accessible opportunity to experience the wonder of outdoor exploration and play at Owen Beach. Feedback received from the public during the planning phase favored a small, beach-themed play pocket over the alternative of a larger, traditional playground structure."
---
Interesting tidbit: The planning document on the left has a slightly different stick climber shown that what's there today in that it incorporated some climbing nets as well.
Masterplan:
If you love planning documents, you'll
love this.
---
Accessibility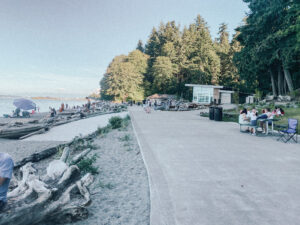 The play area and pavilion walkway have lots of flat concrete for strollers, wheelchairs, and bicycles. There was even some electric scooter app rental things in the parking lot. (More info on the scooter rentals here).
Looking at the official park map, there are quite a bit of accessible paved surfaces to take advantage of at the Point Defiance. Namely, in the beachfront promenade that spans three-quarters of a mile from Owen Beach, south to the Point Defiance Marina. You can go an even longer distance thereafter via the
larger Wilson Way extension trail linking Point Defiance Park with Ruston Way. I'm loving all these paved trail connections in the area.
BEACH TIP: There is a little bit of sand at Owen Beach (head to the spot off the paved pavilion, just beneath the concrete stairs). But, true to typical Puget Sound topography, the rest of the shoreline is covered in tiny pokey rocks and shells instead of the fluffy white sands of the Pacific. So make sure to gear up ahead of time with water socks! We have these in women's size and kids size and literally could not walk the beaches here without them.
---
Snacks
We didn't get food at the snack shack, but the grill-o-licious smells of tasty lunch treats sure filled the air. Here's a look at the menu:
---
How Owen Beach Got Its Name & Other Nerdy Fun Facts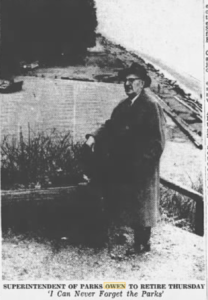 1. "Owen Beach" is, in fact, the beach's official name, and it actually lacks a possessive (!!!) at the end. But #sorrynotsorry, the name always comes out as "Owen's Beach" when I'm talking or writing about it. So that's what I'm sticking to. Although … I do happen to be a major supporter of the accurate attributions of official names. So go figure. (
Update: No shock here but in the first 24 hours of linking this post to Facebook, I've already been called out for adding the possessive. Against my better judgment, I've changed the title & beginning of this post back to Owen Beach to appease the "headline skimmers" who missed this lovely 217-word Fun Facts section dedicated to an apostrophe. Alas,  I don't want to snarl my debut as a local writer w/ people thinking I'm a dumb dumb  😏  
2 . Owen Beach was named after Park Superintendent Floyd E. Owen to honor his 47-year career with Metro Parks Tacoma.  He helped build 5-Mile Drive, monitored the park on horse and buggy in 1912 🤯 and the beach was named after him after he retired in 1959. I read his coworkers also bought him and his wife a trip to Hawaii. Now those are some top-tier accolades.
---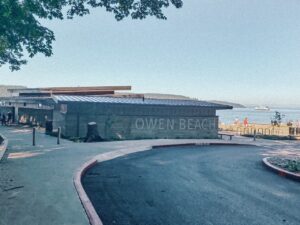 Before Owen Beach got Flyod's namesake designation, this slice of scenic shoreline was known to insiders as "new beach" or "picnic beach," according to this Facebook post.
All of which got me thinking … perhaps yours truly will forever call it Picnic Beach to avoid that pesky no-possessives-internal-conflict that now has Laidback Tonya butting heads with Journalism Tonya. A very interesting prospect, indeed ….
---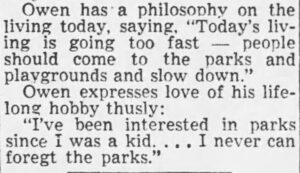 Except … gosh darn it, I just read an 1959 article about Floyd in The Tacoma News Tribune archives and … swoon! What a sweet guy! Check out this quote about his childhood love of parks and how people need to slow down in life (even in 1959!).
Preach it, brother.
Oh, and the pic of Floyd above has him standing in front of Owen Beach six decades ago when the pavilion was a parking lot. And look! All the driftwood logs are mostly laid out in the same fashion as the reno crews have them today.
Pretty cool stuff!
---
And for anyone still reading, you're a real gem!! As such, your prize is this charming blast-from-the-past 1956
Tacoma News Tribune Letter to the Editor
from Mrs. Myra J. Thomas asking for a city bus service expansion to New Beach/Picnic Beach/Pt Defiance Beach so she can have "a nice picnic supper" with her babies on the shoreline since they didn't own a car. 🥺
It's the little things, you know? (Also … another point for calling it "picnic beach"!!)