UPDATE: Unfortunately,  when you take apart this cup to wash its parts and then put it back together again, leaks tend to pop up.
Today we're reviewing the Thirsty Kids Flip-it Water Canteen we received compliments of Nuby, as part of our role as an official Nuby Parent Blogger.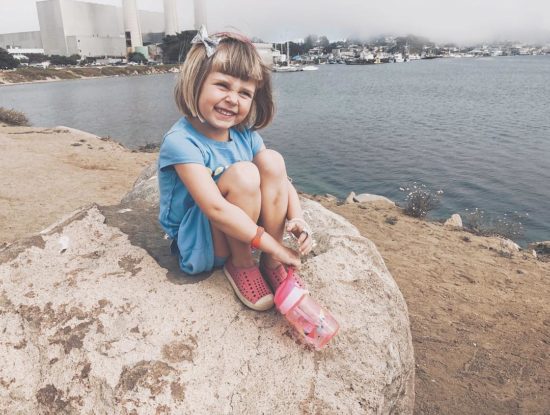 This cup is designed for ages 18mos+ and holds 12oz of water.  It features a flip-top spout with a built-in straw in a BPA-free plastic that comes in a fun and modern print. Miss 4 year old Clara uses this water bottle in her school lunch box and she loves it.
The first day, it leaked. But that was my fault because I didn't have the silicone part pushed all the way into the bottom of the lid. So pay close attention when you are putting it back together after washing it.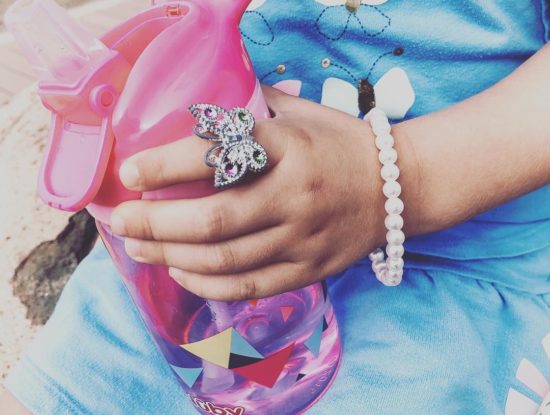 Things she likes about this cup is the ring on the lid, which makes it easy to hold while walking, the pop-top spout and, of course, that it comes in pink 💁🏼‍♀️. When asked, Clara said she loves the print and that the clear pink plastic "makes her water look pink!"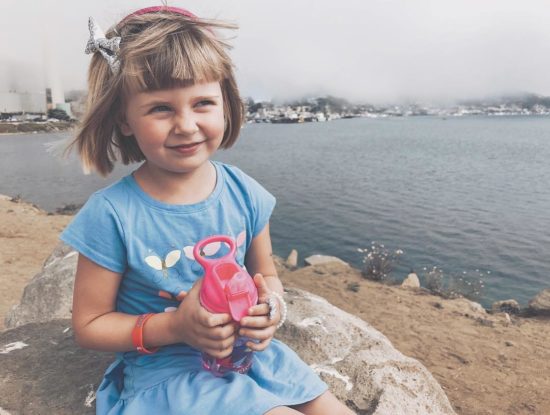 Haha. Well there you have it, folks, there's the makings of the perfect water bottle according to my kid 😋.
Areas for Improvement:
As far as any areas for improvement with this cup, I'd love to see a pop-top spout cup that doesn't leak when you turn it upside down! Though they all do that, across most brands, so I'm not sure if that's possible 🙂 But a girl can dream, right?
---
---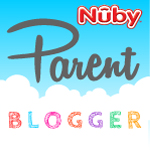 As an official Nuby Parent Blogger, I'm part of the brand's selective group of mommy bloggers chosen to show you some of its latest products in action. You can see my Reviewer Badge page and the network of other Parent Bloggers here.
When we do product reviews, we receive the product for free from the brand, but all opinions are my own. For more information, please see my disclosure.
Here's how you can stay in touch with Nuby for new products and updates: