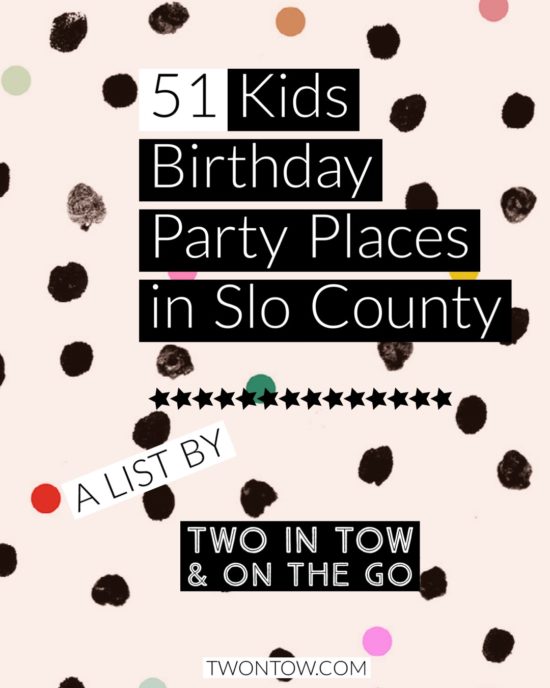 Fall marks the time of year when I start planning Clara and Wyatt's dual December birthday party. Yep, totally combining it 'till they won't let me anymore. #noshame.
In December, they will be 3 and 5. So I researched aaall the kids party places.
And as a bonus to my annual crazy-mama birthday party scouting, I've decided to make my venue list public. And styled. With links. And prices! You're welcome.
But you guys, this list has taken me hours and hours to complete. So, you've totally hit gold here. AND all the links provided will take you to each place's specific birthday party section or contract, so you don't have to hunt. Just click through and enjoy all that birthday research goodness.
The places are not listed in ranking order, but we do have a few recommendations of birthday places we've tried at the bottom of this post.
That said, please be aware that prices published here are subject to change and are not guaranteed by any means. I didn't collaborate with these places and they didn't pay to be on my list. Most of them don't even know I'm making a list. It's literally just me calling or emailing party places or  getting the info from their websites. So, I encourage you to call the venues yourselves to weed out any specifics for your particular parties.
---
More fine print: 
▲ When you see a plus (+) sign after a price, it means the venue has party package add-ons or certain circumstances, like guest count totals, that add to the cost. 
▲ Per venue, you'll find a cost range from least to most expensive packages.
Ok, enough of the disclaimers. Without further ado, here is my list of …..
---
51 Places to Have Kids Birthday Parties in San Luis Obispo County
PASO ROBLES
Wall2Wall: (indoor soccer field): $125-$225 (soccer bubbles available for ages 7+)
Harris Stage Lines: (cowboy birthday): $275+
Studios On The Park: (painting party): $285+
Twisted & Glazed: (donut  decorating/after-hours party): Call.
Come Play Indoor Playground: *UPDATE* They just told me they're no longer doing birthday parties.
Paso Robles Children's Museum: $100+ for members // $150+ for non-members.
Mighty Munchkins Playzone: Soft structured play equipment in a retail play place and extra party rental service.
Serenity Spa Yoga Kids Victorian Teddy Bear Tea: $150 minimum // $18 for each additional child // Parents/Adult Tea Rate: $24 per person.
Paso Bowl: $10.50 per person – $18.50 per person + party food packages
Michaels Stores: Paso, SLO, Santa Maria $50 – $120
The Slice Pizza & Games: (click on Events tab): Free party venue in main eating area but there's no reservations and it's first come, first serve . Special party food packages: $30-$60.
Park Cinemas: They host parties as special events, but only if you arrange it with them first. There are no set prices.
Zoo To You: (wild animal sanctuary presentations): $650+ for a party there // $450+ to bring the animals to your house. Note: Zoo to You isn't open to the public but they make special exceptions for birthday parties. Outside of a party, Private Tours of the facility cost $500 for up to 10 people and includes personal animal interactions.
Artistry in Motion: (dance) Paso: $170 – $300+
Ravine Water Park: (seasonal only): $250
---
TEMPLETON
Templeton Main Street Dance Co.:  $205 – $265+
Templeton Artworks: (Brings art lessons with canvas and setup to your house for birthday parties): $25/child.
SLO County Parks + Facility Rentals, various
---
---
NORTH COAST
The Tiny Trotters: (Pony Rides and Party), Los Osos: $300+
The Bees Knees: Orchards, berry-picking, imagination garden property for parties.
SLO County Park, Picnic + Facility Rentals, various 
---
---
OTHER RENTALS
A-1 Talent: (magic shows, juggling, clowns, etc.), various prices
Bounce Houses: various vendors & prices
Knockerball SLO: (inflatable ball rentals for ages 8-13), $199+
---
---
Our Experiences
If you're still reading, here are the things we've tried and LOVE:
My kids have had two previous birthdays, outside of the house. Here are our personal experiences:
Central Coast Aquarium: Last year, we had a Central Coast Aquarium Birthday Party, which you should totally do and can check out our full review here.  
Templeton Main Street Dance Co.: The year before that, we had a party at Main Street Dance. I don't have a full review post of that one yet, but here are some pics! It was for Clara's 3 year old party, and she loved every second of it. Lots of games and movement and crafts.
Serenity the Unicorn: We've met Serenity before, too. We actually did a general photoshoot with her. But she's also on this list because Serenity comes to parties! And isn't she just gorgeous?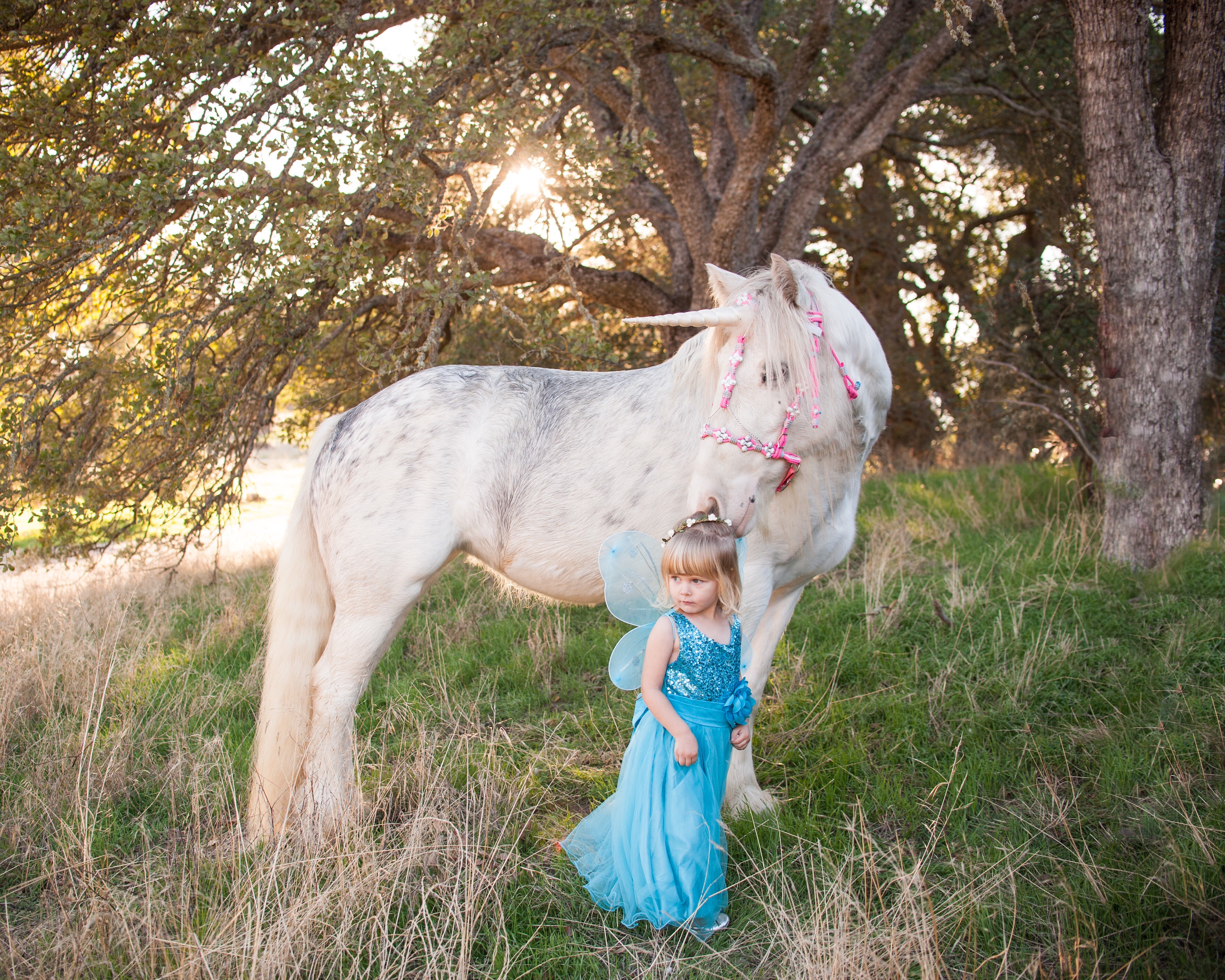 And that's it! Hope you have a great party!