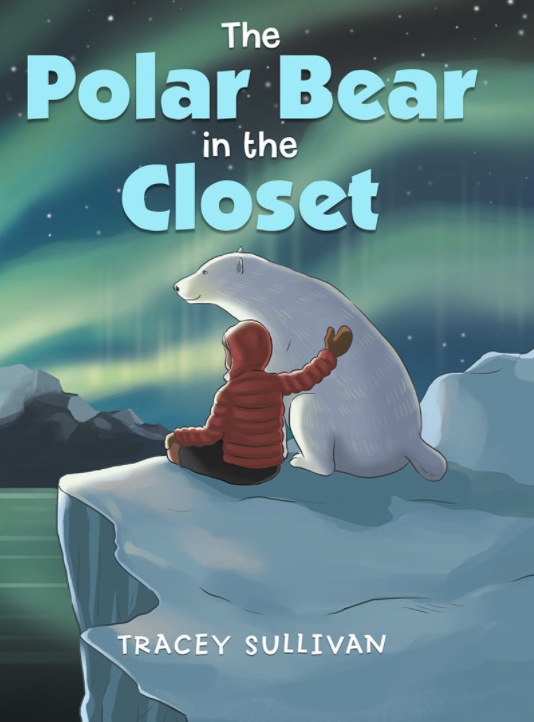 Clara and Wyatt don't have imaginary friends (yet) (or, that I know of!), so reading "The Polar Bear in the Closet" by Tracey Sullivan was a fun springboard into talking about the concept of imaginary friends and the power of imagination.
---
My children's book reviews are a side passion project to help show my support of authors of color, female authors and independent authors. As a writer, I know how much work, love and integrity goes into each of these projects – big or small. It's important to me to help show the world that, too. These books are usually #gifted to me to review, but all opinions are my own. [disclosure]
---
SYNOPSIS
Kindergartener Scotty believes his neighbor Miss Cora has a pet polar bear named Poley. While Scotty has never met Poley, he catches glimpses of the white fur of Miss Cora's dog through her window and imagines it's a bear who becomes his new BFF. Scotty and Poley play ice hockey with a team of seals in the backyard and lots of other fun things. Here's a video promo of the book on the author's Facebook page.
---
LIKES
▶  LOVE the idea of imaginary friends and the cool adventures kids can go on with them.
▶ I enjoy the descriptive language the author uses in describing Scotty's actions. Example: "After school, Scotty walks as slow as a turtle." And later: "As fast as a cheetah." These are cool descriptions for the kids.
▶  The illustration comparisons are cool. It was fun to show the kids the two different drawings and compare what Scotty's playtime looked like to his mom versus what his playtime looked like in his imagination. Example: Scotty running in the yard alone v Scotty running alongside his Polar Bear friend in the arctic.
---
DISLIKES
▶  I might be crazy, but I don't remember anything about the polar bear being in the closet. As far as I can tell, Scotty saw Poley's tail through his neighbor's window. It's a small thing, but since it's the title of the book it left me puzzled.
UPDATE – I made a mistake. Near the end of the book, when Scotty meets his neighbor and discovers Poley is a dog, the neighbor brings the dog from out of a closet to introduce him. It says earlier that Poley ran into the closet when he got scared. I still think it's a little strange, though.
▶ The illustration of Scotty looked like an older boy, not a kindergartener. That's not really a big deal though, but it's something Clara and Wyatt also pointed out.
▶ I appreciate the writing technique of being dropped into the middle of a story. But for a short-form story like a children's book, it was a little confusing on what the story was initially about unless you read the synopsis on the back of the book first. We eventually figured it out just fine, but it was something we noticed initially.
---
ABOUT THE AUTHOR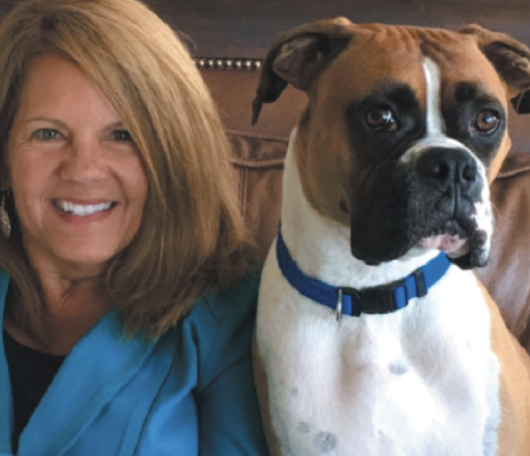 Tracey Sullivan is an award-winning author of children's books that emphasize the power of determination and imagination. Her other books are the "Tebow Tails" series: "Tebow Tails: Caspar's Conquest" and "Tebow Tails: Parker's Pride." She earned master's degrees in elementary education and accounting from the University of South Florida and the University of Florida, respectively, and worked as a math professor at St. Petersburg College. She has two grown children, Scott and Jessica, and lives in Clearwater Beach, Florida.