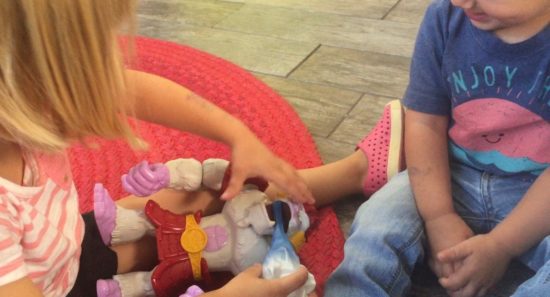 We were recently gifted an Imaginext Giant Yeti as a member of Mattel's Play, Rate & Review program.
The Giant Yeti comes from Mattel's Imaginext line, which designs action figures and playsets to help children "launch their imaginations" into exciting worlds of adventure, www.fisher-price.mattel.com. The story behind Giant Yeti, according to the fine folks over at Mattel,  is he's out on patrol against treasure hunters invading his vast icy tundra homeland. But can they get past this frozen giant as he's standing guard at Yeti Mountain, ice club in hand? The plot thickens.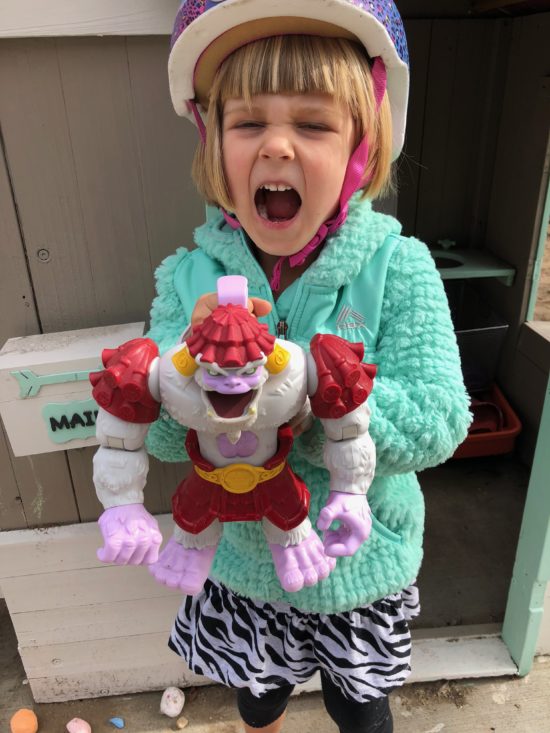 My children were 1 and 3 when we received the Imaginext Giant Yeti – and it was their first bonafide action toy in a playroom full of blocks, stuffed animals and puzzles. As such, we really got into the whole pretend play aspect of having a new big plastic monster in the house.
Or, in the backyard, as my kids decided.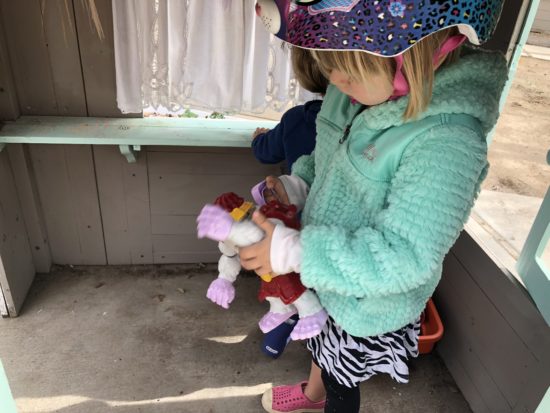 First off, the Yeti is very animated for requiring no batteries, which I love. He's made of good, sturdy plastic and feels like he can hold up to some major play. He has a handle on his back that makes his arms and mouth move up and down, which fits little hands perfectly. This feature provides a great cause and effect.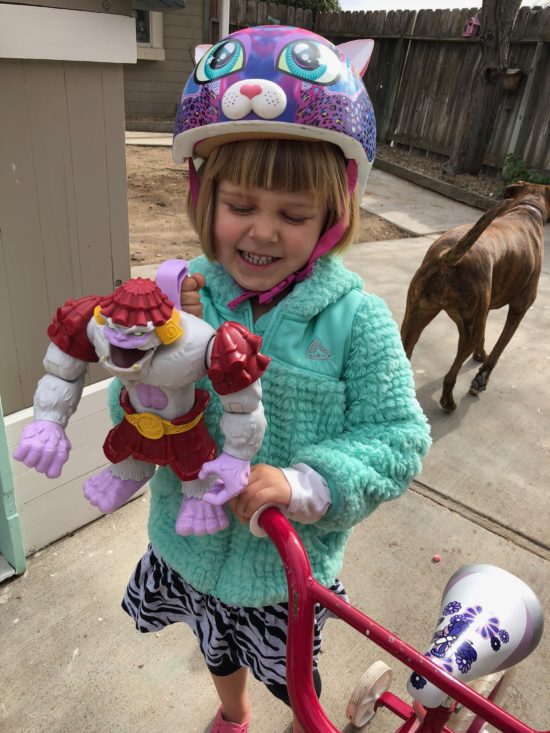 One downside we found, though, is he comes with a giant "ice club," which doesn't quite stay in his hand during playtime. I don't have a picture of it, because that's totally missing under the couch somewhere. However, the suggested age for this toy 3 to 8, so my kids are on the youngest side of the scale and prone to lose accessories like this. Also, the 1 year old really only roars with him and then lost interest. My 3 year old however, did some decent pretend play, which was fun to watch.
Overall, this toy is a fun addition to our playroom but I think it could be a little more exciting with some of other snow/ice-related play sets.
You learn more about the Mattel's Imaginext Giant Yeti here.