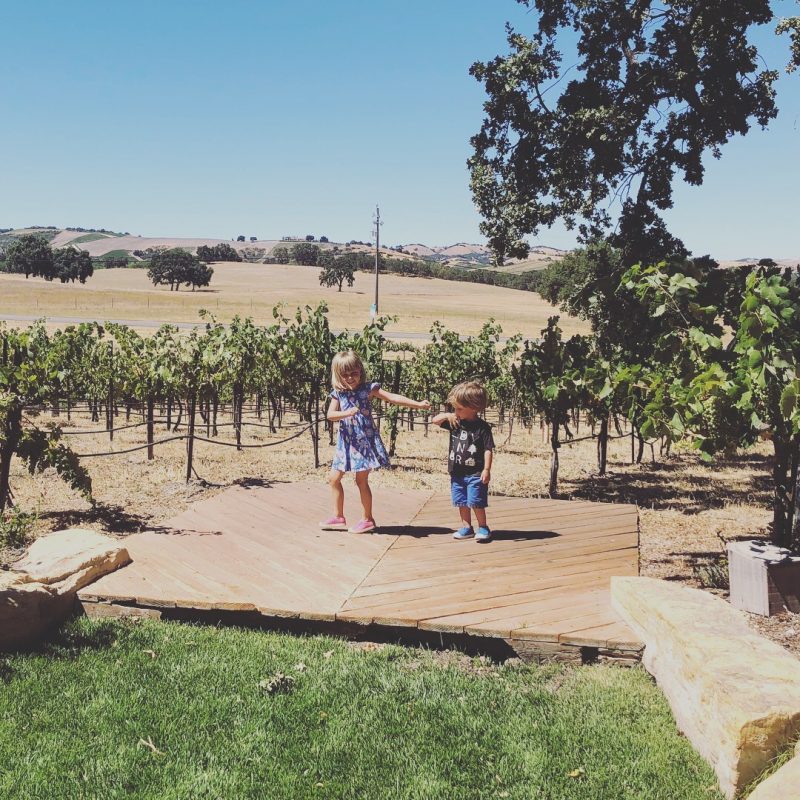 You're visiting the picturesque wine country on California's Central Coast. Let me set the scene for you:
Clear blue skies give a stunning backdrop to rolling hills dotted with twisty oaks and row after row of vineyard grapes. 
You have your sunhat on and your fall outfit is on point. It's a good day. You can't wait to clink to the future with the hubby and do some much-needed wine tasting. 
But …
You have your kids with you. Who get bored.  Easily.
What do you do?
Enter the magic of the kid-friendly winery.