---
VISIT SLO CAL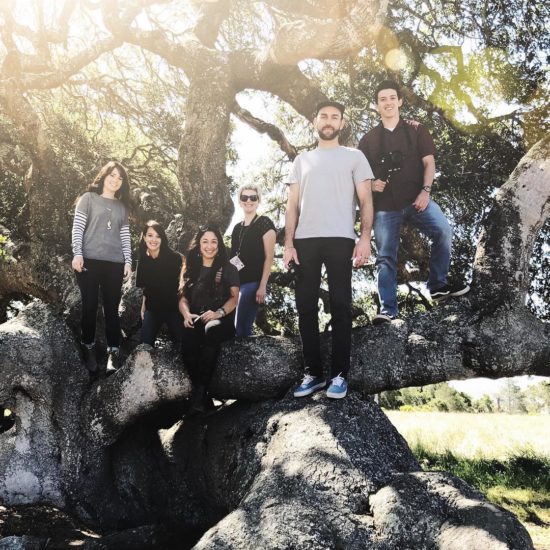 Expanding my blogging portfolio more than I could have ever hoped, I'm now one of six official SLO CAL Storytellers! Awhile back, I entered a writing contest with SLO County's tourism district, Visit SLO CAL, and I was one of the six entries chosen.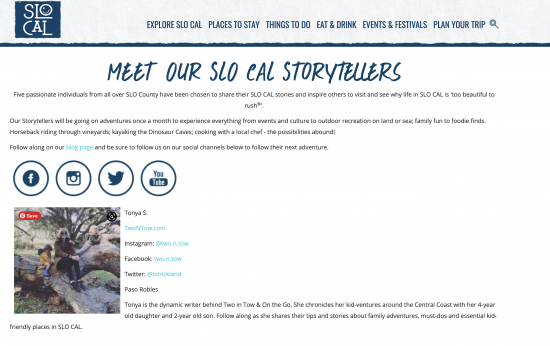 You can read all about it here and watch the video Visit SLO CAL featured about me here.
As a SLO CAL Storyteller, the district will be arranging monthly adventures for us to try out along California's awesome Central Coast. This ranges in anything from water excursions and horseback riding to nature tours in the backcountry expanses of our area. Then we will take pics and video along the way, write about it, and post it on our blog & theirs.
I mean, how cool is that?!
Here was my application post, detailing why our adventures make us #SOSLOCAL.
I'm truly honored to be able to show you all the diverse beauty/fun/excitement our area has to offer on this much MUCH larger platform. And I've said it before, but I'll say it again and again: Big thanks for everyone's support here for our little homegrown blog. I'm excited for all the new adventures ahead.
Articles so far:
Our kid-friendly trip to the Morro Bay Skateboard Museum
Studios on the Park's free art nook for Paso Robles' littlest downtown-goers
A kid-friendly afternoon at Castoro Cellars and the picturesque Jack Creek Farms.
My next piece is about a mom's night out at 1122 Cocktail Lounge in downtown Paso Robles, but it hasn't been published yet. Here's an exclusive sneak peek:
Opt to dress on the fancier side to partake in this refined celebration of a retro cocktail culture among plush seats and low light. Cell phones go on silent, but texts and pics are ok. And keep those cell phones handy – because you'll definitely want to snapshots of the barkeep blackening a slab of walnut with a blowtorch to give his mix of rye whiskey, amaro, apricot brandy and orange bitters in your tall stemmed glass its perfect aroma. 
Until next time!
Ps. How fun is my official spot on the SLOCAL site?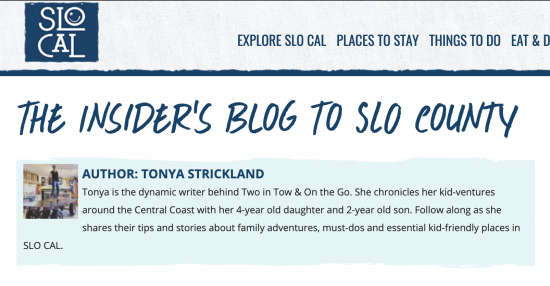 "Tonya is the dynamic writer behind Two in Tow & On the Go. She chronicles her kid-ventures around the Central Coast with her 4-year old daughter and 2-year old son. Follow along as she shares their tips and stories about family adventures, must-dos and essential kid-friendly places in SLO CAL."